Frequently Asked Questions about the HETA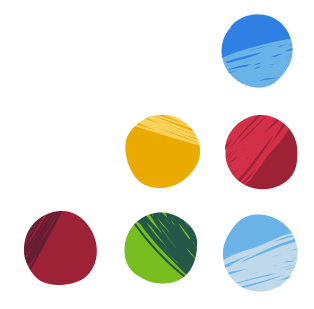 Explore answers to frequently asked questions about the Health Equity Transformation Assessment (HETA). If you have additional questions about the HETA that are not answered here or you need assistance completing the HETA in 45 days, please email us at info.equityroadmap@aha.org.
NO. The Health Equity Transformation Assessment is for your hospital's self-discovery around your equity, diversity and inclusion policies and practices and will not be shared.

The Health Equity Transformation Assessment is not a benchmark. It is a diagnostic tool for equity activities in your hospital. It is up to the system leader on how the information will be shared across the health system.

NO. Completing, not just starting equity actions, is the best indicator of transformation. We want to encourage members to perform all the indicators at a position before advancing to the next position. Partial credit would not incentivize the completion of steps towards advancing health equity.

NO. Each community has its own unique set of considerations to advance health equity. However, there are some operational activities that are centralized. We encourage hospital leaders and health system leaders to discuss and coordinate how to efficiently respond to the assessment while preserving the integrity of the process to advance equity.

Once we verify your AHA membership status, you will receive a list of all of your hospitals' unique Health Equity Transformation Assessments (HETAs) within 2 weeks of your HETA request. Open one of the assessments and download a PDF of the HETA. Then, answer those questions that are reflective of system-level responses and send a copy to your respective hospital leaders to answer remaining hospital-level questions. This will ensure that all of your hospitals within the system will have the same answers that reflect system-level strategies while being able to answer other questions that may differ from one hospital to another.

YES. While there are no questions directed at the community stakeholders, the inclusion of patient voices are integral to the health equity transformation journey. Your Patient Advocate and/or Community Engagement leader can offer a useful perspective about your hospital's equity journey.

ONLY if your hospital elects to share the information on The Journey virtual learning community to celebrate your movement across the continuum or share a breakthrough policy or practice with other hospitals/health systems.

Once the information is collected, the actual submission of the Health Equity Transformation Assessment should take between 1.5 – 2 hours. However, the data collection to support completion of the assessment will require input from a variety of leaders from across the hospital.

While there is no official due date to complete and submit the Health Equity Transformation Assessment, we recommend taking at least one month to gather the team and review the questions in the assessment. We encourage you to complete and submit the Health Equity Transformation Assessment within 45 days of receiving it.

Depending on the lever, you may need to involve different team members. Review the questions in the Health Equity Transformation Assessment to determine who or which teams could best answer the questions tied to each lever. Below are examples of whom you may include:

| Lever of Transformation | Staff You May Include |
| --- | --- |
| Equitable and Inclusive Organizational Policies | Human Resources Director |
| Systemic and Shared Accountability | Chief Operating Officer |
| Community Collaboration for Solutions | Chief Population Health Officer |
| Diverse Representation in Leadership and Governance | Chief Executive Officer |
| Collection and Use of Data to Drive Action | Director, Quality Improvement, Chief Medical Information Officer, Chief Data Officer |
| Culturally Appropriate Patient Care | Chief Nursing Officer, Chief Medical Officer, Patient Advocate and Community Engagement Lead |

The Health Equity, Diversity and Inclusion Survey, referred to as the "benchmark survey" is a biennial survey designed to benchmark the entire hospital field's progress on health equity, diversity and inclusivity. The Health Equity Transformation Assessment is an equity diagnostic tool designed to provide individual hospitals with their current position on the health equity journey as part of the AHA's Health Equity Roadmap.

After you complete and submit the Health Equity Transformation Assessment, we will process your assessment and email your organization's Health Equity Transformation Profile within 3 weeks. The profile will show your placement on the continuum for each lever.

Maybe, if you give them written permission. AHA will not provide a State Hospital Association (SHA) access to your specific information. However, we will provide the SHA an aggregate dashboard of the all the shared members who have taken the HETA and their position on each of the levers of transformation .