Literature Overview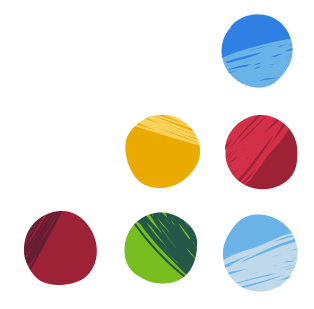 The AHA's vision is of a just society of healthy communities, where all individuals reach their highest potential for health. With COVID-19's disproportionate impact on Black, Latino, Native American and other communities of color being the latest in a long history of health inequities and health disparities affecting racial minorities in our society, the AHA believes we must confront and eradicate structural racism, which is clearly a serious public health threat. As such, achieving health equity is among AHA's top priorities for hospitals and health systems nationwide. Read AHA President and CEO Rick Pollack's July 16, 2021 Perspective column for more about AHA's mission and commitment to achieving health equity.
Providing culturally and linguistically appropriate services is key to advancing health equity, improving patient safety and quality of care and eliminating health disparities. This literature overview provides a series of resources intended to guide and empower efforts to reach this critical milepost.
This supporting document is intended to provide empirical and theoretical foundation for AHA's investment in the Health Equity Transformation Model and its Six Levers of Transformation component (more on this below). This is not an extensive literature review, rather a brief synthesis of the literature to provide insight into each lever.
Health Equity Transformation Model
AHA's investment on behalf of its members supported the development of the Equity Roadmap, a tool designed to support members and the health care field in dismantling structural barriers and advancing equitable health outcomes and systems in the communities they serve and accelerate health equity. The roadmap consists of three components — 1) the Health Equity Transformation Model, 2) the Health Equity Transformation Assessment and 3) the Health Equity Action Library.
The Health Equity Transformation Model is foundational to the Equity Roadmap. It features Six Levers of Transformation, each of which was explored and developed to provide technical and operational direction to the Equity Roadmap. Health care organizations and those taking the health equity journey make a deliberate choice to "pull the lever," thereby acting to dismantle structural barriers (i.e., racism, sexism, etc.) and mobilize to advance health equity.
The six levers represent operational practices familiar to health care organizations when it comes to assessing performance, improving patient health outcomes and community collaboration. They are critical markers for measuring success and evaluating where improvements can be made.
Equitable and Inclusive Organizational Policies
Collection and Use of Data to Drive Action
Diverse Representation in Leadership and Governance
Community Collaboration for Solutions
Systemic and Shared Accountability
Culturally Appropriate Patient Care
Concurrent within each of these levers, participating hospitals and health systems can gauge where they stand — or how they may improve — on a continuum of progress. Some may be considering the initial stage of exploring, while others may already be in advanced continuum stages of committing, immersing, affirming or — at the highest level — transforming. The continuum represents opportunities for continuous quality improvement.
The following are web-linked citations to detailed literature and examples supporting how each of these levers plays an essential role in supporting the overall journey toward advancing health equity and eliminating health care inequities within communities.
The Six Levers of Transformation
Literature and Resources
---
---
Note: This document will be updated as new literature relevant to these topics becomes available.
Key Resources